Although they are the largest of the armadillo species, these giants are rarely seen. Until recently, very little was known about them and what was known, was not certain.
Through the efforts of the Giant Armadillo Project and their awareness building in both scientific journals and popular media, the world now knows these giants exist and that many species depend on their burrows.
​
Now that we know they're here, we have the chance to help them and those other species survive. Already naturally scarce, they are becoming increasingly rare due to anthropogenic impacts. Learn more.
Meet Project Coordinator Dr. Arnaud Desbiez and our dedicated team of veterinarians and biologists. Learn more.
From institutions to individuals, a variety of international partners provide funding and hope for this species.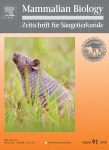 Our team and our collaborators publish their findings to better inform policy and management practices. Learn more.
Teach armadillo curriculum; create a paper armadillo; play armadillo games; make an armadillo mask; and much more. Explore the many ways you can help children learn about these important and fascinating animals. Learn more
If you're producing a story on armadillos including giant armadillos, this media packet provides background on the species and why they are important for all of us. Available in English and Portuguese.
Join in the effort to conserve giant armadillos and the many species who depend on them. Funds are received by the nonprofit Institute for the Conservation of Wild Animals (ICAS), the NGO that provides support for the Giant Armadillo Project.